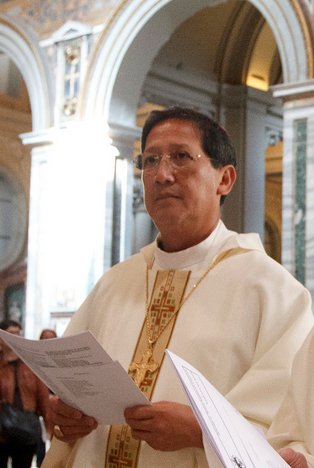 After almost two years of not having an appointed Bishop...
Pope Francis has named L.A. Auxiliary Bishop Oscar Solis new bishop of Salt Lake City. of Diocese of SLC (Salt Lake City, Utah)
New Salt Lake Bishop Appointed
"Bishop Solis selected the Episcopal motto "Fiat Voluntas Tua," which means "Your will be done," from the Lord's Prayer in Matthew 6:10. The phrase echoes the Virgin Mary's response of "yes" at the Annunciation, reflecting her answer to God's call that she be the mother of the Savior."
"Thy Will Be Mine"